iheartGibbs wrote:
Disturbing. Creepy. Suspenseful. You definitely succeeded in creating a horror story!!
(Just to reiterate my favorites of your comments so far.)
Great job with this. Sad story of what motivated The Carver to start his spree.
Still, what a creepshow!
I think it's funny that two pieces of news that would give Tim the most pleasure (the girl who got away and his program working) were delivered to him at a time when he was too tired to absorb what was being said. Maybe he'll have pleasant dreams because of it.
Anyhow, excellent story! You're amazing.
I see Tim as the kind of guy who would want all the information he could get, even if he doesn't realize that he probably won't even remember receiving the information. lol.
akaeve wrote:
I think Barbs said it all.

Yes creepy, and very disturbing, and very good.
Thank you!
PhoenixRising wrote:
The daffodils were a poignantly creepy touch and having Tim try to figure out the man's psyche a la Ducky probably helped him keep his sanity.
A good story well-told. Couldn't stop reading because you just had to know what was going to happen next.
And...
to Tony. Next time someone tells you they're being watched, take them seriously!
I wanted to have a symbol of some sort for the killer, and I thought daffodils was a good choice - taking something sunny and cheerful and turning it into something... not. Thanks for your comments!
Fingersnaps wrote:
I don't think you should have any doubts about this being a horror story; it seems to me some of the things people do to their fellow human beings are
much
worse than have been perpetrated by any evil entity imagined by traditional 'horror' writers.
You've given us a terrific and terrifying story and I'm more than a little relieved I read it in one go so I didn't have to wait too long to find out Tim was okay. Excellent back story for The Craver too, bravo!!
Thank you so much, Mad! I avoid all things horror when it comes to movies and tv shows, so I wasn't sure how successful I'd be writing it. Everyone's comments have certainly boosted my confidence in that area, though.
I'm really glad you enjoyed the story, even enough to read it in one go!

_______________________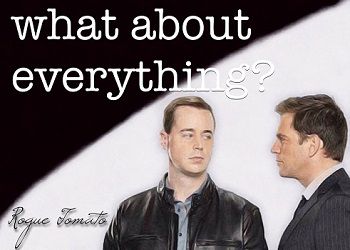 Banner by the lovely flootzavut. Click for Story!