The NCIS Fanfiction Addiction Story Board is on a separate website. The board allows authors to categorize their stories so other people can find them later. The stories may be stored on the archive itself or linked from the archive to another site, like a thread.
Registering:
Unbeknown to some, ThomEGemcity is a keen fanfic writer. To register on the NFAC Story board he goes to
here
and clicks
register
.
He then fills in his
biography
(note all the details may be changed later very easily)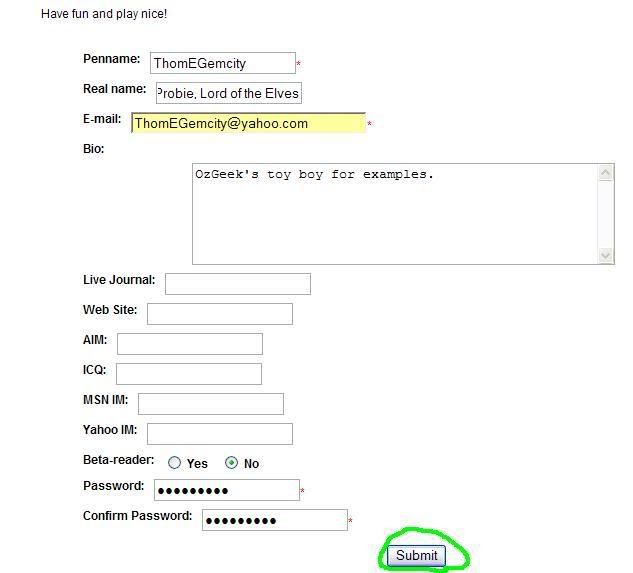 and then submits.
He is then taken back to the login screen to login to the site;
When he logs in, this takes him to his account:

Note clicking
edit bio
takes him back to the biography he edited when he initially registered.

_______________________





Banner by Sailor on Special Ops



Proud member of the Aussie club
Read my stuff on fanfiction.net or the NFA Story Board or visit the NCIS Reference Library