Young Thom has just completed a new fanfiction on his author board - Master's Apprentice
He wants to include it on the NFA Story Board but he doesn't want to cut and paste the whole thing. He doesn't have to, all he needs to do is include a link to his fic thread.
He first logs in to his Story Board account and in his account information, he goes to
Add New Story
Then he fills in the story details. Notes
all text boxes with a red star (

*

) must contain information.
HTML links are in the form <a href="link_name">link_text</a> where link_name is the URL address (http) and link_text is the words you want for the link.
this technique may be used to link to ANY story site, not just the NFAC threads
Firstly, he inserts the title and selects co-authors then he puts a note in the summary with an HTML link to the story thread and a name for the link.
If he is using plain text, he types in a link in the notes.
If he has activated the WYSWYG editor, he writes the text, highlights the words he wanted to link to the story and hits the link button. To find out to activate this on your account, read
this
thread.
then fills in the link to the story thread: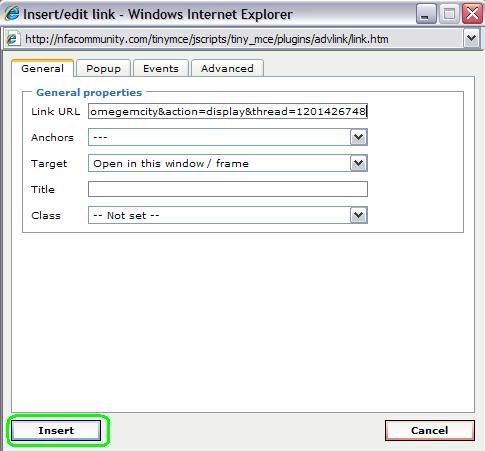 He then selects the types of story and characters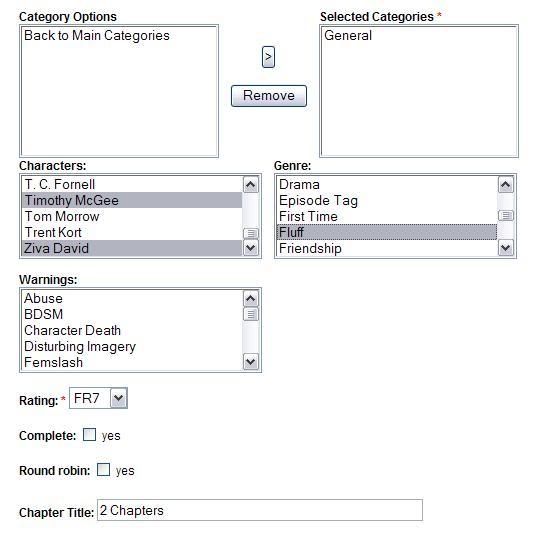 And inserts something in the story area since it has a red star and hits "Add Story"
Note if there is a WYSWYG editor, he can just add another link.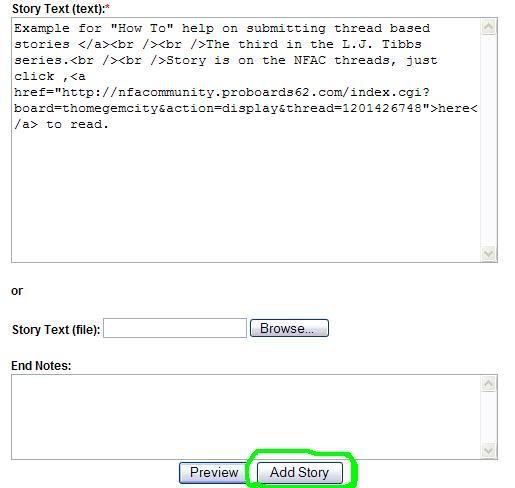 He receives the message of success
:
Now if he clicks on the story he sees: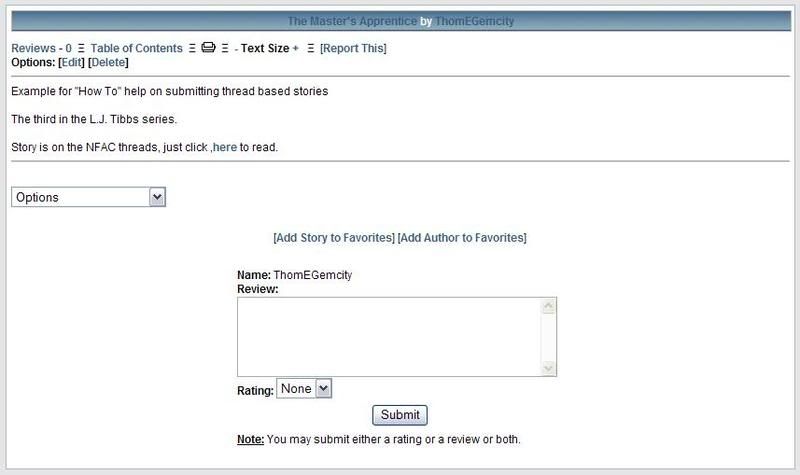 Clicking on the "here" link takes him straight to his story on the threads: