This covers posting the first chapter of a story to the NFA Story board. Have yet to do "posting a new chapter", editing etc.

I needed to submit my response to the Man from NCIS challenge so I thought it would be a good time to do a "how to" on submitting. I haven't done a lot of this before so I may stuff up terribly. I'll try to cut out my blunders but I might make note of them.

Ozgeek - making mistakes so you don't have to.
---
First I log in

and if you think that is my real password you are wrong.
I am then sent to my account area and select Add New Story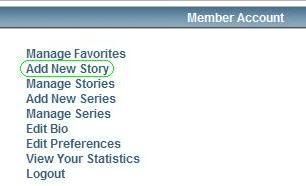 Now there is a big page. Every box with a red star like this
*
must be filled in.
I start at the top with just the title, any co-authors, a summary and some notes. I'm not really sure where to put the challenge requirements, if at all, I'm hoping it's the notes section.
Then we insert the characteristics:
Some notes:
Category
: I used General to get to the sub categories like Action/Adventure etc. You can select items from the left hand menu and use the arrow to shift them to the right hand menu. If you go
Back to Main Categories
, you can chose another.
Characters, Genre and Warnings
: Select just one or use CNTRL-click to chose specific ones form the list.
Ratings
: check the
help on ratings
.
FR7
- Appropriate for small children. No bad language, heavy themes, intense situations or violence.
FR13
- Mild violence, angst, some foul language, very tame sexual innuendo
FR15
- Violence/torture, adult themes, serious angst, foul language, sexual innuendo, sexual situations (non-explicit)
FR18
- Violence/torture, extreme foul language, extremely dark themes/situations, sex
FR21
- Graphically explicit sex, extreme violence and torture. Not for the faint of heart.
Then we get to the actual story:
Note if you attempt to load your story from a file on your PC it will disable any text in the box. How do I know this? Well, I tried of course. I've even used HTML code to get italics! I'm not good at HTML.
We then Add or preview. I'm going for Add Story.

And YES! It's accepted.
---
So what does it all look like?
The story summary is seen when people (in this case ThomEGemcity) look at your author bio. It appears like this:

If you click on the story, you see this: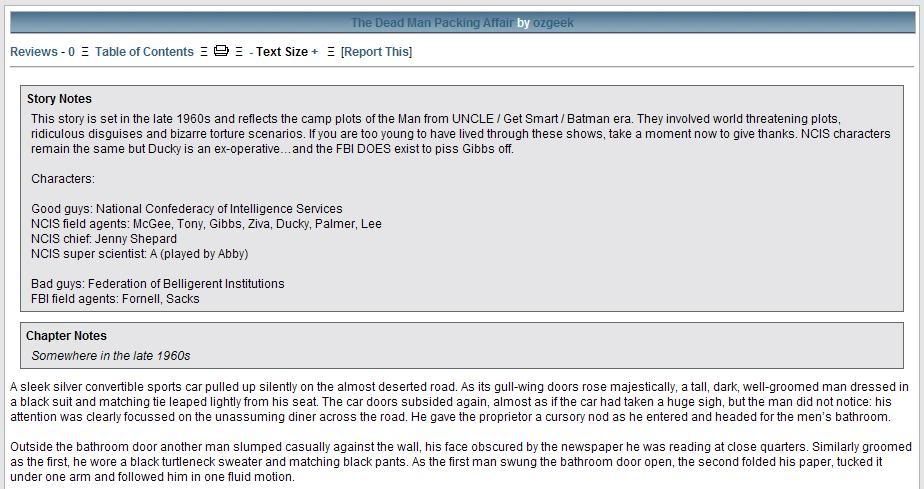 Note the position of the title and author, Story notes and chapter notes (see the italics). The summary is not here so you might want to repeat yourself.
And at the bottom: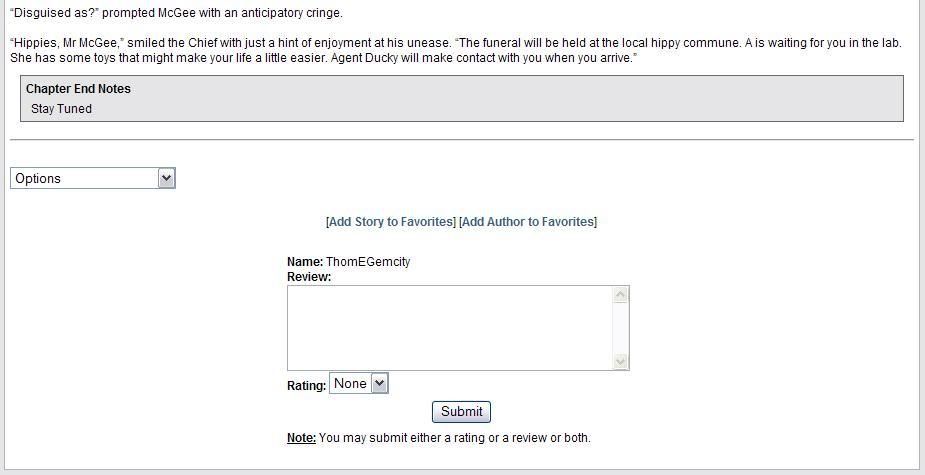 You can find the Chapter End Notes.