So you want to start your own Series.
First go to your Member Account and hit
Add New Series
.
Then fill in the name and details of your series. This is big so it covers two pics, excuse the formatting: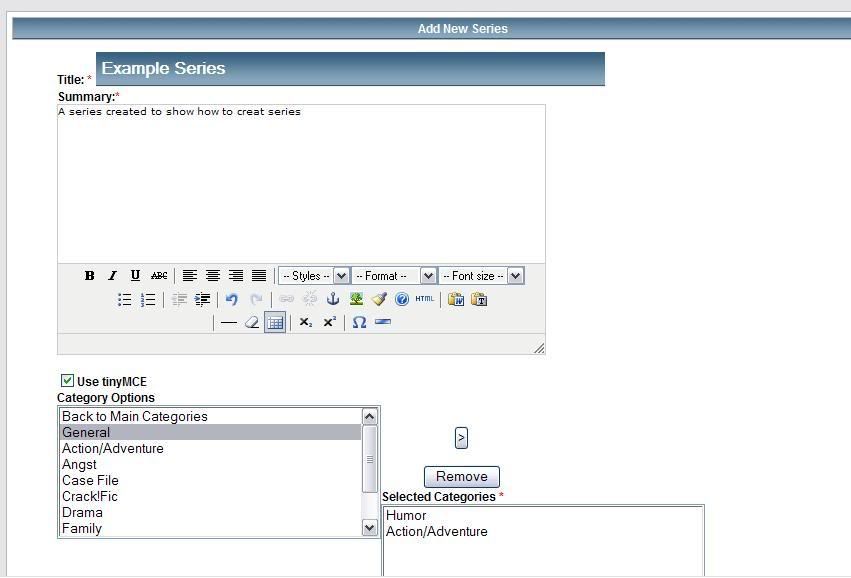 Note the bit at the bottom that says
closed
= only you can add stories to it
open
= other people can add stories to it
moderated
= you, the owner moderate stories submitted to the Series.
Then hit Submit
You can then select which stories you submit from your collection: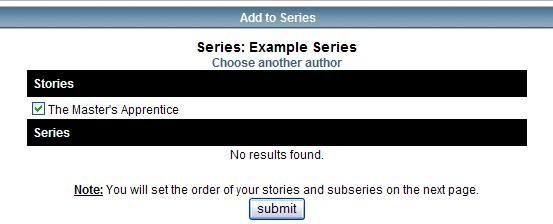 If you want to add another story to the series at a later date, go to your account preferences ate select
Manage Series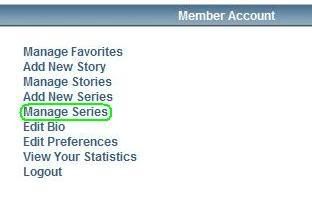 And you can see your current series (Example Series) with options to add a story, to edit its details or delete the series altogether. You can add a new series from this menu.
If you hit
Add to Series
, you get the previous add story menu: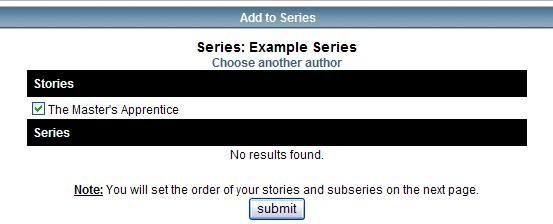 You can view all series in Alphabetical order on the main menu.