Submitting stories to a challenge is easy.
First click on the
Challenges
link at the top of the page. This gives you a list of alphabetical letters which indicate the start of the challenge name. Note MANY people use "The" as the first word, so if you can't find your challenge, look under "T".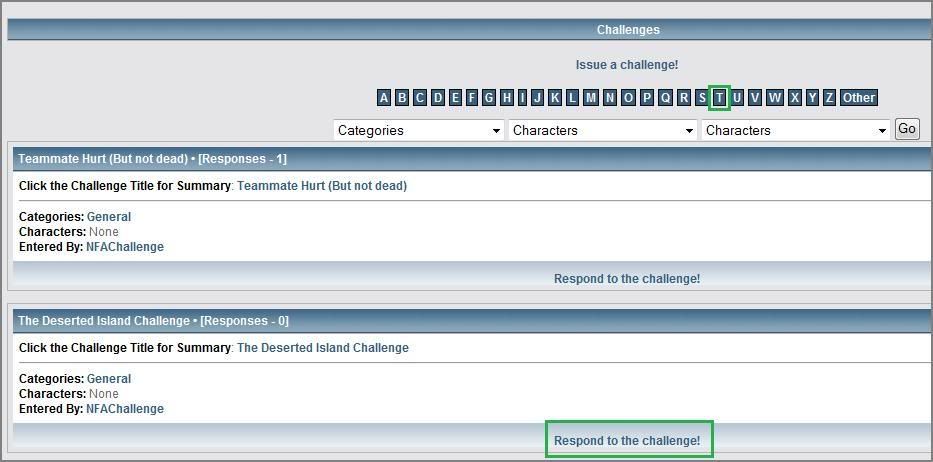 Look down the list of challenges then find the one you want to respond to. At the bottom of the challenge is a button to
Respond to Challenge!
.
You are then presented with a list of your own stories and asked to tick the story you want to submit to the challenge. Tick it, submit and you're done.