***And the winner is... Zak (Caos Accidentale) with seven correct guesses!!!!***
Take a look at these adorable faces and see if you can identify them!
No, you do not receive a list of people who participated. This isn't easy, but it is a lot of fun!
Simply PM me a numbered list of answers to who you believe is whom. Make sure to indicate that this is for the Guess Who game so I don't confuse your answers with NFA Trivia answers. Anyone who gets at least 15 correct will receive a 10 karma prize, and anyone who submits an answer form will receive 5 karma just for trying!
Yes, I'm aware the final photo isn't actually an NFA member. However, I thought it was perfectly in character for the person who submitted the photo to have done so since she didn't have one of herself. Can you guess who might do that?
Feel free to comment on the cute photos in this thread, but DO NOT give away anything toward the identity, even if you believe it is beyond obvious.
Some people may not know as much about other members as you.
1.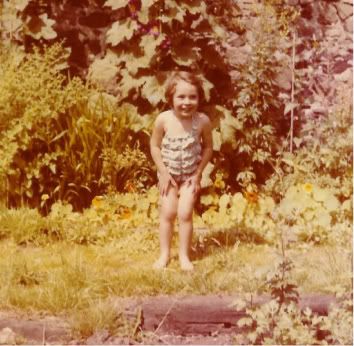 Pat (akaeve)! She has a photo in her thread now where she is standing almost in almost exactly the same stance.
2.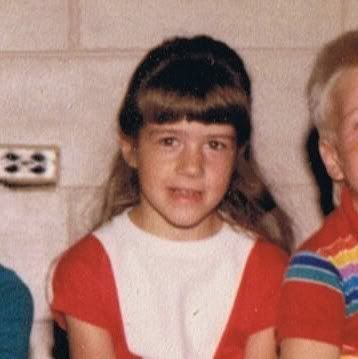 Sherry (smackalicious)! Just look at that smile!
3.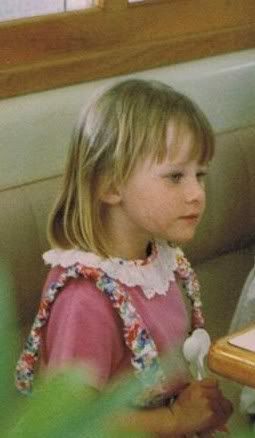 Loz (CrazyTatie)! Sure, she was blonde, but she looks just the same.
4.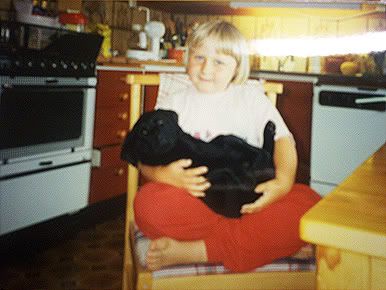 Sanna (Dragon)! I personally think she looks exactly the same.
But that's easy when you know who submitted the photo.
5.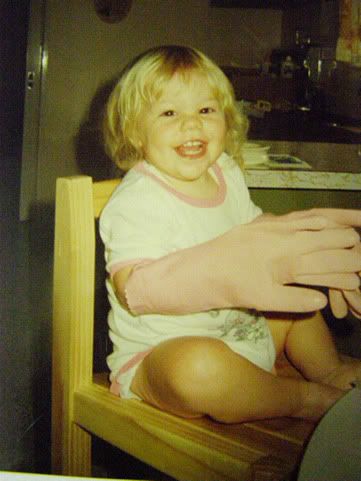 Jess (three.steps)! Check out those huge brown eyes! Gorgeous!
6.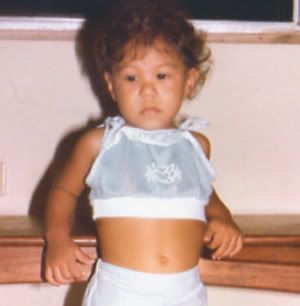 TesubCalle! One of our more difficult submissions.
I've never even seen an adult photo.
7.
Zak (Caos Accidentale)! Our lone male submission.
Wasn't he adorable?
8.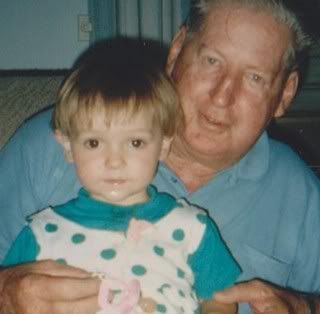 Sacha (ncisabbylover)! She's the little one, by the way.
9.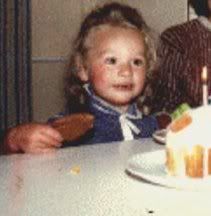 Jo (driftingatdusk)! Another difficult one, she was sure cute on her second birthday!
10.
Kay (tiedyedphoenix)! No, not a boy.
Look at those eyes and tell me you don't see it now.
11.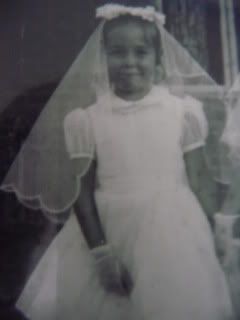 Mad (fingersnaps)! What a lovely lady in white.
12.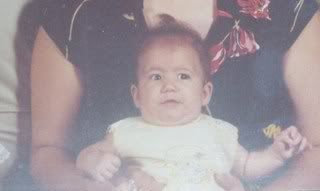 Jen (calalily06)! Isn't she adorable? I think Isaac looked a bit like her at that age.
13.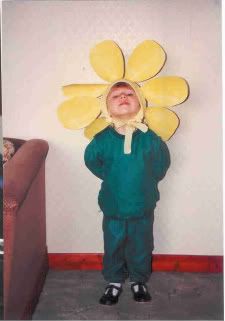 Steph (sunset_leaf)! And she's a flower - sunset_leaf! And just tooo cute for words.
14.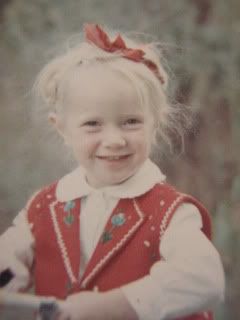 Oz (ozgeek)! Her smile has never changed. She has also mentioned that she was blonde as a child and that her father was Hungarian.
15.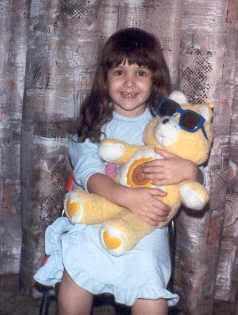 Keys (88Keys)! Some guessed this one correctly. She hasn't changed a bit!
16.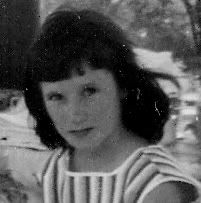 Janie (jagfanatic)! Wasn't she absolutely GORGEOUS!??!
17.
Colleen (sondheimmcgeek)! Check out that face! *pinches adorable cheeks*
18.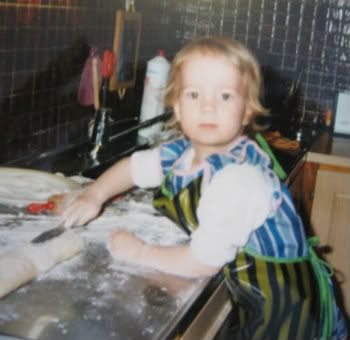 Emma (Rain)! I think she looks just the same - so beautiful!
19.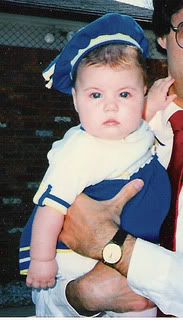 Mia (headslapdiva)! Here's headslapdiva sporting her sailor suit! Appropriate, wouldn't you say?
20.

Barbara (iheartGibbs)! Yep, it's me at seven years old.
21.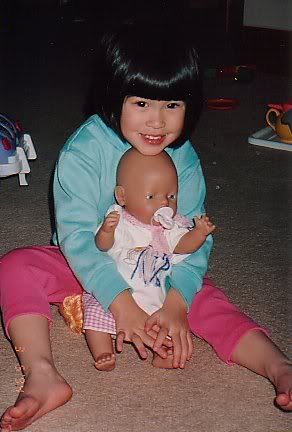 Emy (EmyPink)! Probably our most obvious submission! If you didn't get it from her appearance, the baby doll should be a clue!
22.

Pam (channeld)! Her name was changed from O'Rangutan, you know.
HINTS!

4 Administrators and 2 Moderators submitted photos. (Barbara, Oz, Jen, Pam, Janie, Sherry)

Both of NFA's back-up moderators submitted photos. (Emy, Steph)

All but 1 of the Hinky Staffers submitted photos. (All but Teri)

The monkey photo was submitted by a staff member. (Pam)